Anna Sophia Rydgren a.k.a. ARYA is a Swedish multidisciplinary artist based in Stockholm whose works have been featured in collections and exhibitions in the US and Europe. Fusing minimalism with sculptural structures, geometric abstraction, and graphic shapes in both muted and vibrant colors, her work pays homage to the commonalities between these incredibly groundbreaking and distinguishing styles. Rydgren`s distinctive and bold compositions are often created with acrylics on canvas.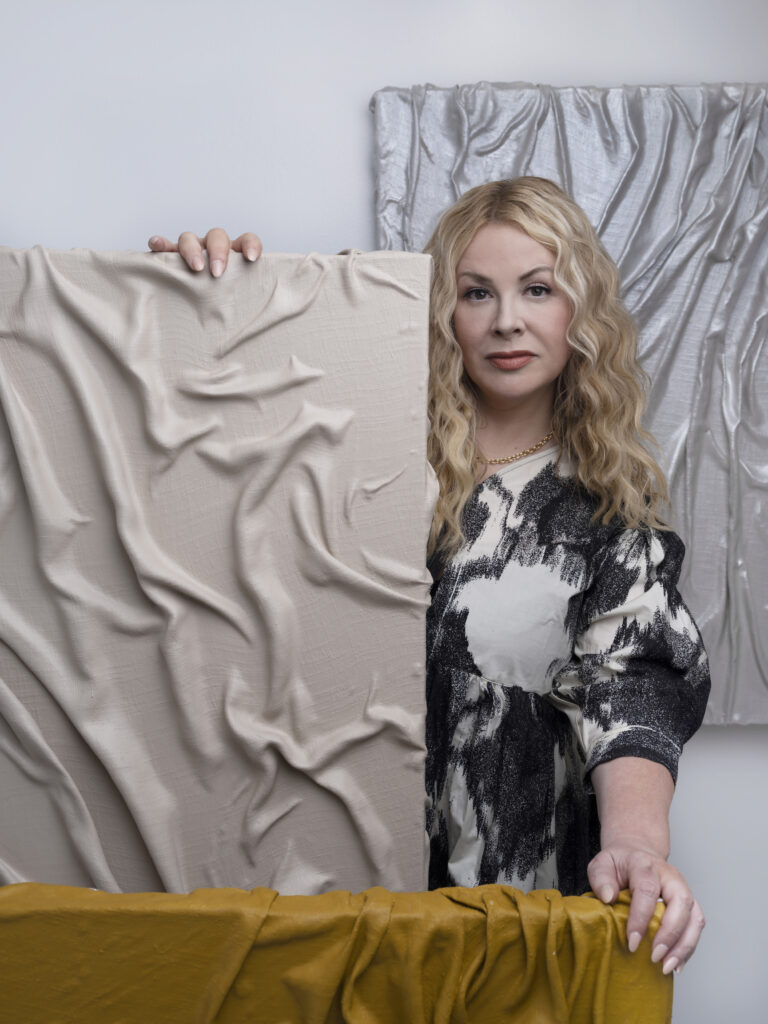 Rydgren connected with art at a young age by spending almost every day painting and working with ceramics and different kinds of textiles in her grandmother ́s studio. Her grandmother had a big influence on Rydgren. She was not only a big part of her upraising but as an artist and dressmaker, she introduced Anna Sophia to creativity and craftsmanship. Later, Rydgren explored interior design, media, and marketing, but she was not feeling fulfilled. She ventured into fine art and is now working as a contemporary artist in multidisciplinary fields such as painting, sculpture, and collage.
Her abstract art is strongly influenced by her roots and inspired by Scandinavian minimalism and design. Across all disciplines, Anna Sophia Rydgren's unique works explore the relationship between positive and negative space and are impacted by sleek, bold linear, and organic forms. Her compositions appear modern, bright, and polished with vivid colors alongside minimalist and graphic shapes.
In creating well-finished, often 3D sculptural or multilayered artworks, Rydgren encourages the observer to take a closer look to understand the balance and precision involved. At the same time, her abstract minimalist works invite the viewer to take a break from the fast and busy world around us, to reflect, feel a sense of calm, and see beauty.
Anna Sophia Rydgren has exhibited widely in European cities such as Paris, London, Madrid, Brussel, Milan, Marbella, and Stockholm. Her work belongs to numerous private and public collections, also among US Celebrities and fashionable hotel projects in the US.
Contact
Email: anna@aryart.se
Studiomanager@aryart.se

WEBSITE PHOTOS
Please keep in mind that colors, shades, and textures may appear differently in photos than they do in person.
Our artworks are professionally photographed, and we make every effort to show them as true to the originals as possible; however, depending on the contrast, color settings, and brightness of your screen, the photographs may differ from the original painting.
All picture rights belong to the artist.
PAYMENTS
For payments, we accept bank transfers and Paypal.
RETURNS AND REFUNDS
I'm committed to a 100% satisfaction guarantee. If you wish to return a painting you can contact me within 14 days after receiving your package. Please note that shipping costs are non-refundable.
The Commission list is now closed.
For commission pieces:  25% of the total amount as a deposit.